Team Camellia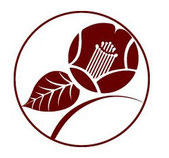 We are an English speaking volunteer guide group based in Matsuyama city. Matsuyama is located in Ehime prefecture on Shikoku Island. 
Matsuyama is a pleasant and compact city known for one of Japan's oldest hot springs "Dogo Onsen" and a beautiful castle.
We'd like to show you our favorite points in Matsuyama on this website.
If you visit Matsuyama, just let us know. We'll show you around as a friend.
Please enjoy Matsuyama with us!!
Our Free English guide schedule
 Dear friends,
With the recent Coronavirus outbreak, we have had to suspend our activity for the first time since our launch.
They say "Through every dark night, there's a bright day" so until that day comes, please stay safe and be healthy.
See you again!
We'll keep you updated with our schedule accordingly.