Let's enjoy Matsuyama with us!
#Free guide schedule in English 
   We regret to announce that we're cleaning all of our schedules in March due to coronavirus related circumstances. We do hope that this difficult situation ends soon. We'll update our schedule as soon as things settle down.
*During terrible weather, our tour will be canceled.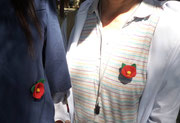 ↑↑
These tours are free of charge. 
No need to book,  just turn up and look for us wearing the camellia brooch. 
We also offer our guide service at your request.
Feel free to contact us.
Meeting Point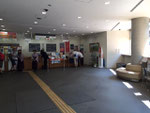 Matsuyama Castle tour
           It's about a 5-minute walk
           from the Okaido tram stop.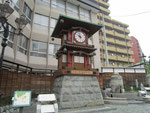 Dogo Area tour
           It's next to the tourist      
           information center, near
           the Dogo Onsen tram stop.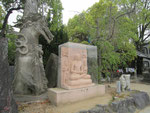 Ishiteji Temple tour
In front of Ishiteji temple by the statues of dragon and Buddha.
          It's about a 15-minute walk or
          5 minutes by bus from  the
          Dogo Onsen tram stop.
 By bus, take No.8(bound for "JR Matsuyama eki") or No.52(bound for "Wakugafuchi") and get off at the 5th stop "Ishiteji".